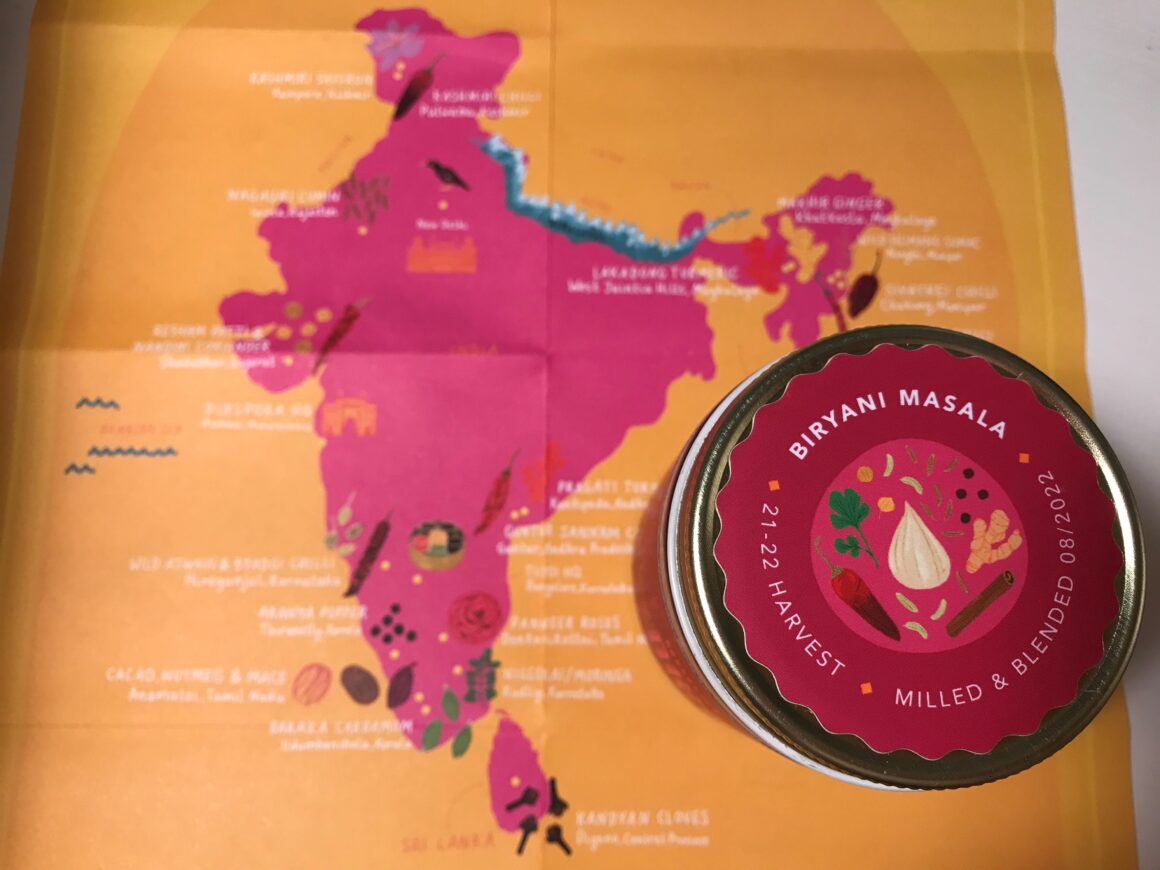 You know that I don't usually use this space or time to discuss a retail product (other than books, or my own offerings), but my recent introduction this week to the six-year-old spice company, Diaspora Co., coincided with today's failure of Silicon Valley Bank, and proved a lively topic of conversation over dinner this evening—along with a delicious dressing for my spinach salad. First: To be clear, I have no arrangement or agreement with Diaspora Co.; their database only knows of my credit card and address from my single, two-jar order. Second, the recipe for the dressing: Approximately equal parts plain yogurt and buttermilk (to your desired pourable or dippable consistency), with the biryani masala added in 1/4 teaspoons to taste/heat, and flake sea salt to finish. The label declares, accurately, that their blend is "a perfect balance of spicy, salty, warming, earthy, and umami flavors…at once decadent and simple, distinct and customizable." Yes!
 
The spices themselves are vibrant and nuanced, and the colors used on the website, the shipping packaging, and the labels illustrate this complexity and further deepen the appeal with whimsical and seemingly hand drawn illustrations. I love the de-colonizing and de-commodifying commitments and actions of the immigrant woman-led queer company; I love that Diaspora Co. pays its 150 farm suppliers an average of six times what those farms would receive for their products in the commodity model. At every interface with the company and its materials, there's a compelling elevator pitch of a story—and this is the intersection between today's financial news and my evening meal.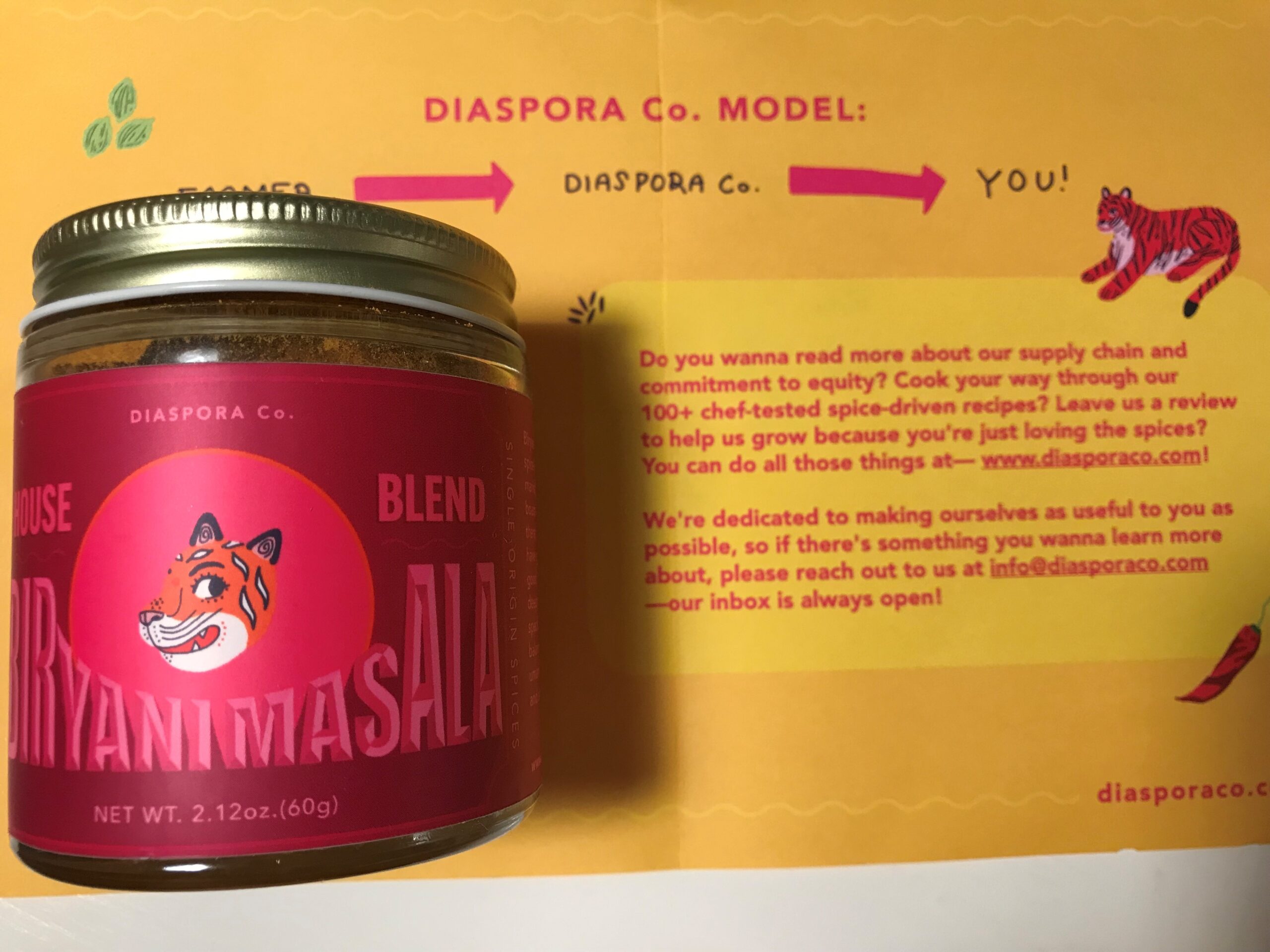 Silicon Valley Bank's failure will almost certainly have much wider implications. I don't know the specifics of Diaspora Co.'s banking partner(s) or other investment relationships, but all the details they do share on their site signal venture capitalism as a necessary supportive structure. There are 15 members on the management team (centered in the expensive/highly compensated Bay Area) and a board of three high-visibility folks. There are 150 farms paid fair/generous prices to engage in regenerative agriculture. And there are approximately 55 spices listed on the site, many of them sold out until the next harvesting cycle. This is math that doesn't make sense as a business model—until a quick online search shows a Forbes article last summer announcing the latest round of $2.1M funding for the company.
 
At the center of these considerations of connection is the earth's soil, and its wilding weather, and the labor and sweat of farmers in the fields; at the far reach of it is a person in a home or commercial kitchen, needing to eat, preparing another meal, and hoping to feed in an ethical, healthy, and sustainable way the hunger for nutrients and flavor.