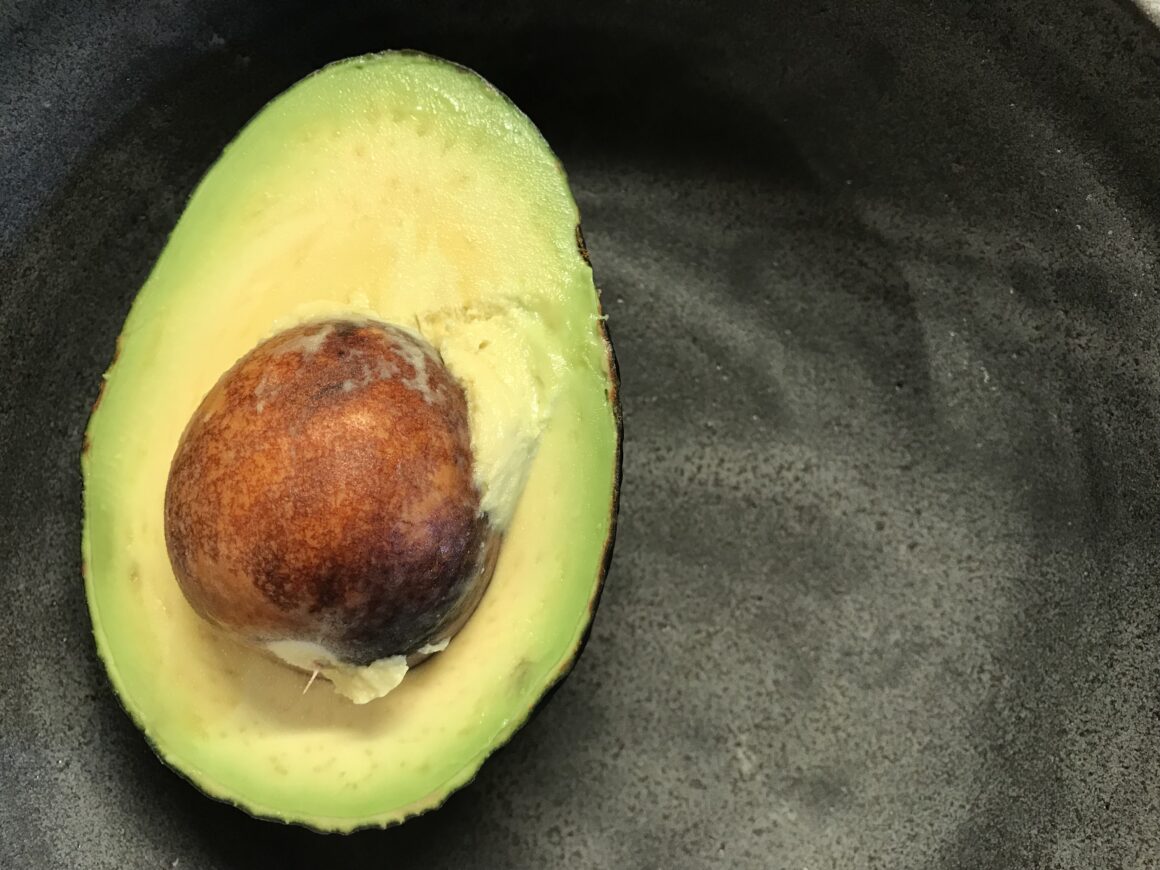 Here's encouragement for you this weekend, and permission (if you need that, and if I'm in any position to offer that to you in a way that's meaningful) to balance and ground the windiness and headiness of this fall season—its churn and disruptions, its things lost and perhaps not found, its preparations for winter's rest and spring's renewal—with actions that nourish and stabilize you right now. Maybe you can consider the trifecta of nourishment I suggest below, and decide if/how you want to provide yourself (and your other beloveds?) extra support over the next couple of days:
 
Food:
As I was walking during my art project last week, something I thought about was the food available to me and to the women in my mother line; specifically, I wondered if my great-grandmother had ever eaten an avocado. I eat 1/4 to 1/2 an avocado most days, finding energy and delight in the creamy tropical fruit, whether plain or salted or dashed with balsamic vinegar or Chipotle Tabasco or made into guacamole. My maternal great-grandmother, a woman who lived her entire life (which began in the 19th Century) in the north, who raised her eight (!!!) children during the Great Depression, who died of colon cancer before I was born, may not even have known about avocados. Probably not. In 2021, in Central Texas, with a Costco just up the road that supplies the most reliably sound and affordable 6-pack bags of the fruit, I can eat all the avocado I want, all year long. What food does your body need this weekend?
 
Movement:
Fall is often a busy season, our schedules requiring running from one deliverable and task to another. How can we provide a balance to what might be over commitment with practices that enable us to be in our bodies and connected to the earth, instead of mostly in our heads and blowing with the gusty, shifting winds? I recommend a steady walk (perhaps without headphones, listening to nature, the pace of your steps, the yearnings of your heart), a yin yoga sequence (down on the mat, long-held poses, deep breath work), a bath or long shower.  What calm movement might serve you best this weekend?
 
Stillness:
There's sleep, of course, but also rest, prayer, meditation, all methods of creating/accessing peace in the center of whatever swirls around us. One technique I use: If there are troubles that have accumulated and are pressing on my thoughts and heart as I'm trying to relax at the end of the day, I imagine an altar at the foot of my bed. Onto this simple, beautiful altar, I place—with reverence and care, with gratitude and wonder—each element of my (many) concerns, from the global (say, another instance of climate change) to the specifically personal (say, a persistent migraine or a beloved's suffering). In prayer and meditation, I reveal and then relinquish for a nighttime's safekeeping all the items on the altar, promising to pick up in the morning what I must and may, determining to leave on the altar in the morning what I can. I request rest from burden and pain and confusion. And then I accept the gift of rest, without seeking sleep, although it usually results. Perhaps you already practice a similar ritual; maybe this weekend you will find further deep restoration over the relative stillness of night?